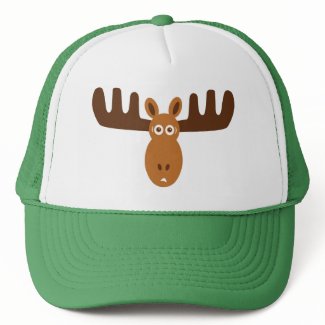 Definition: a day when life is so crazy that
I don't have time to work on looking presentable
enough to go out in public, but I have to go out in
public so I throw on a hat and a pair of sunglasses
and hope no body recognizes me.
I you saw someone in a pink Gap hat and an old, ill-fitting
pair of sunglasses rushing around at warp speed today
it was probably me. The pink hat is for weekdays,
the moose hat gets worn on Saturdays.
Just kidding.
Actually, sometimes I wear the moose hat on Mondays.